Baby teeth are important too! We aim to help your child to feel at ease in the dental chair and to create positive dental experiences from an early age. Early intervention is key in establishing good oral health habits and preventing dental problems from becoming serious or painful, or from even developing in the first place.
We recommend bringing your child to the dentist from the time their first tooth erupts. Regular check-ups are also important because dental disease, such as tooth decay, tends to progress more quickly in baby teeth, and a small hole can quickly turn into a painful abscessed tooth if it is not detected.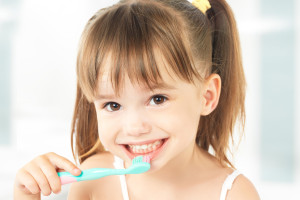 We are happy to answer any questions you may have about your child's oral health.
We are also able to offer treatment under Relative Analgesia (Nitrous Oxide), which can be a great way to help your child feel more relaxed during their dental procedure, or General Anaesthesia, for severely anxious patients over 4 years of age.
The below links may also be useful for parents looking for answers to common questions about their children's oral health:
Pelago Dental: Your Child's First Dental Visit