We are a small team here at Pelago Dental, but we believe that is what sets us apart.  You will see the same friendly, familiar faces every time you visit us.  We are always striving to provide you with genuine, friendly and personalised care.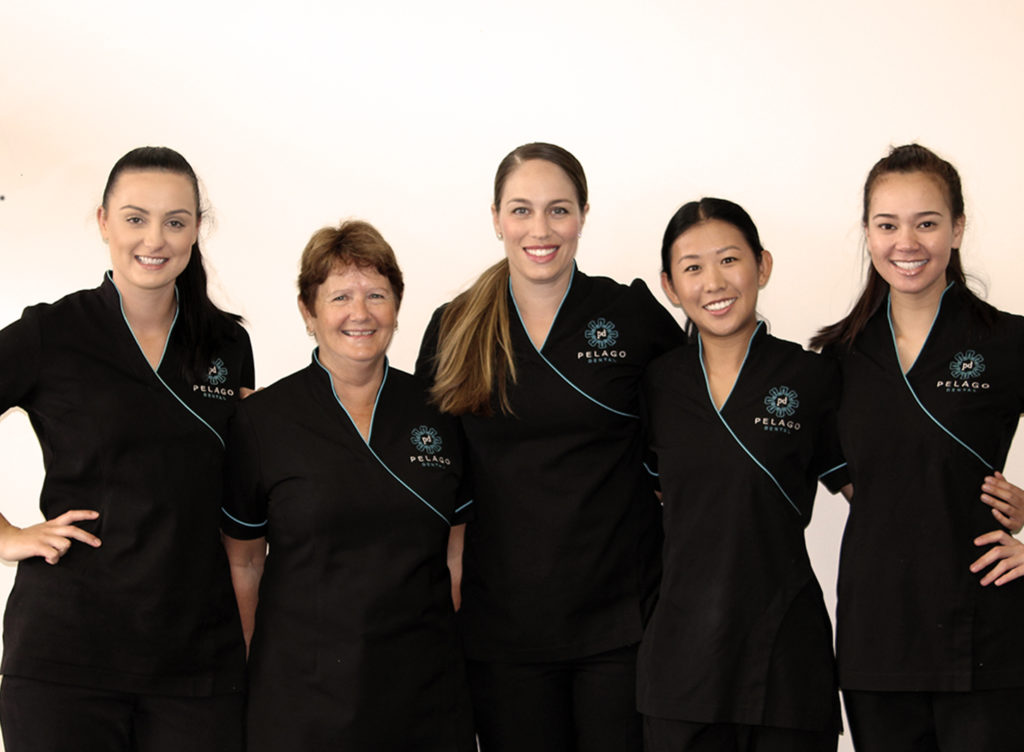 ---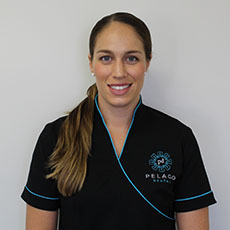 Dr Kathryn Randall – BDSc (UWA) Hons

Practice Owner and Principal Dentist
Kathryn graduated from dental school at the University of Western Australia in 2009 with honours. Having grown up in the small Wheatbelt town of Merredin,
Kathryn is a country girl at heart and has spent most of her career since graduating in rural Western Australia, working in Port Hedland, Kalgoorlie and Karratha, but also spending some time working in Perth.
Kathryn is skilled in a wide range of dental treatments but is particularly good at making children feel comfortable at the dentist.  She also makes all treatment as quick and painless as possible (whilst still being very fussy and a perfectionist). Patients regularly compliment Kathryn on being gentle and friendly, and making sure they understand their treatment.
Kathryn regularly attends courses and workshops to keep up to date with the latest technology and is also a member of the Australian Dental Association, the Australian and New Zealand Society for Paediatric dentistry, the Australasian Academy for Dento-facial Aesthetics and the International Team for Implantology.
Outside of work, Kathryn is a keen runner and also enjoys getting out in the great Pilbara outdoors whenever possible, usually in the company of her husband Zac and most loved Doberman, George.
---
Dr Zi Lin Sun – BOH (Griffith), DMD (UWA)
Associate Dentist
Due to the growth of our practice, Zi joined has our team this year and works alongside Dr Randall in providing the highest quality dental care to our patients.
Zi is originally from sunny Queensland where she completed her Bachelor of Oral Health in Dental Technology. She then ventured across to the west where she graduated from UWA with a Doctor of Dental Medicine.
Zi is a kind, gentle and passionate dentist who prides herself on ensuring every patient is afforded the highest quality care, whilst feeling at ease during their visit. Zi has worked in dental facilities across metropolitan and rural Western Australia where she has seen the difference a healthy and beautiful smile can make to a patient's self esteem. She has a keen interest in preventative dentistry, stopping small problems from becoming large painful ones at regular check-ups!
When not in the surgery, you will find Zi exploring the Pilbara, snorkelling or relaxing at the beach. She loves to travel, always looking to experience different cultures and cuisines and regularly participates in dental volunteering activities, from local initiatives in Perth to rural communities in Nepal.
---
Maddison Wright
Chairside Coordinator

Maddi has been a part of the team since the practice was taken over by Dr Randall in 2016.  She will most often be by your side helping Dr Sun to carry out your treatment and make your visit as comfortable as possible.
Maddi has been living in the Pilbara for over ten years.  She loves the lifestyle and enjoys boating and keeping fit.
---
Casey Cull

Chairside Coordinator
Casey will most often be found working with Dr Randall in the surgery, assisting during your treatment.  She is very gentle and will always go out of her way to make sure you are relaxed and comfortable in the dental chair.
Like Maddi, Casey has been living in the Pilbara for many years and has a strong interest in furthering her career as a dental assistant.
On her days off, she can be found stand up paddle boarding at Hearson's Cove or spending time with her family.
---
Liz Cayzer
Reception Coordinator
Liz joined the team this year and brings a wealth of experience in both nursing and customer service to the practice.
Liz has worked mostly in the north of Australia and loves the wide open spaces of the Pilbara.
She likes spending her time exploring the region, camping and canoeing and when at home tends to the demands of her mad cat Gingermick!